HAVE A BLAST WITH THE PAST

with these fun Mid Century Style wall accents
HAVE A BLAST WITH THE PAST
with these fun Mid Century Style wall accents
Shop wall decor
CHECK OUT OUR MOST POPULAR ITEMS:
welcome to raginretro.com
We are a small online shop providing handcrafted home decor & accessories that are just SO MID-CENTURY & SO YOU :)
I you have any questions or would like something custom simply Text or Call us at (405) 796-9464.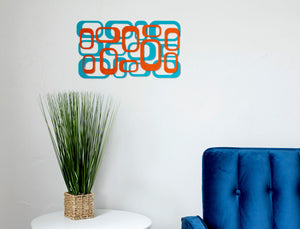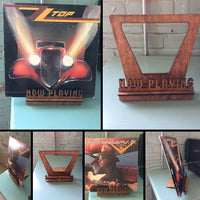 Now Playing - Single Vinyl Record (LP) Holder / Stand
This vinyl record holder is the perfect place to display your currently playing record.  The small foot print makes it easy to put next to any record player.
MORE INFO
Gifts, Home Decor, Organizers, Handmade Jewelry, Custom Wall Signs, and Much More...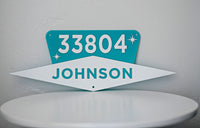 Mid Century Modern House Number Sign W/ Name
These signs are hand made, so each sign will vary slightly from what is pictured. Customize your house sign with a variety of color options.
click here to more address signs